The Story
1983, Richmond, British Columbia, Canada, a sleepy suburb south of Vancouver (which itself was pretty sleepy in the 1970's and 80's). Like so many other North American suburbs at the time, Richmond was a model of conformity in appearance and attitude; strip malls, indet-i-kit houses, golf courses and station wagons. Richmond was safe and predictable, yet at the same time, its unremarkableness made it feel like the kind of place where anything was possible. Including launching the next big thing in loud and fast guitar-driven music.
Childhood friends pretty much since birth, Rob Furland (guitar), Rod Bruno (at that time, drums) and Rick Hart (guitar) took the first steps to forming a band that they were sure would conquer the world.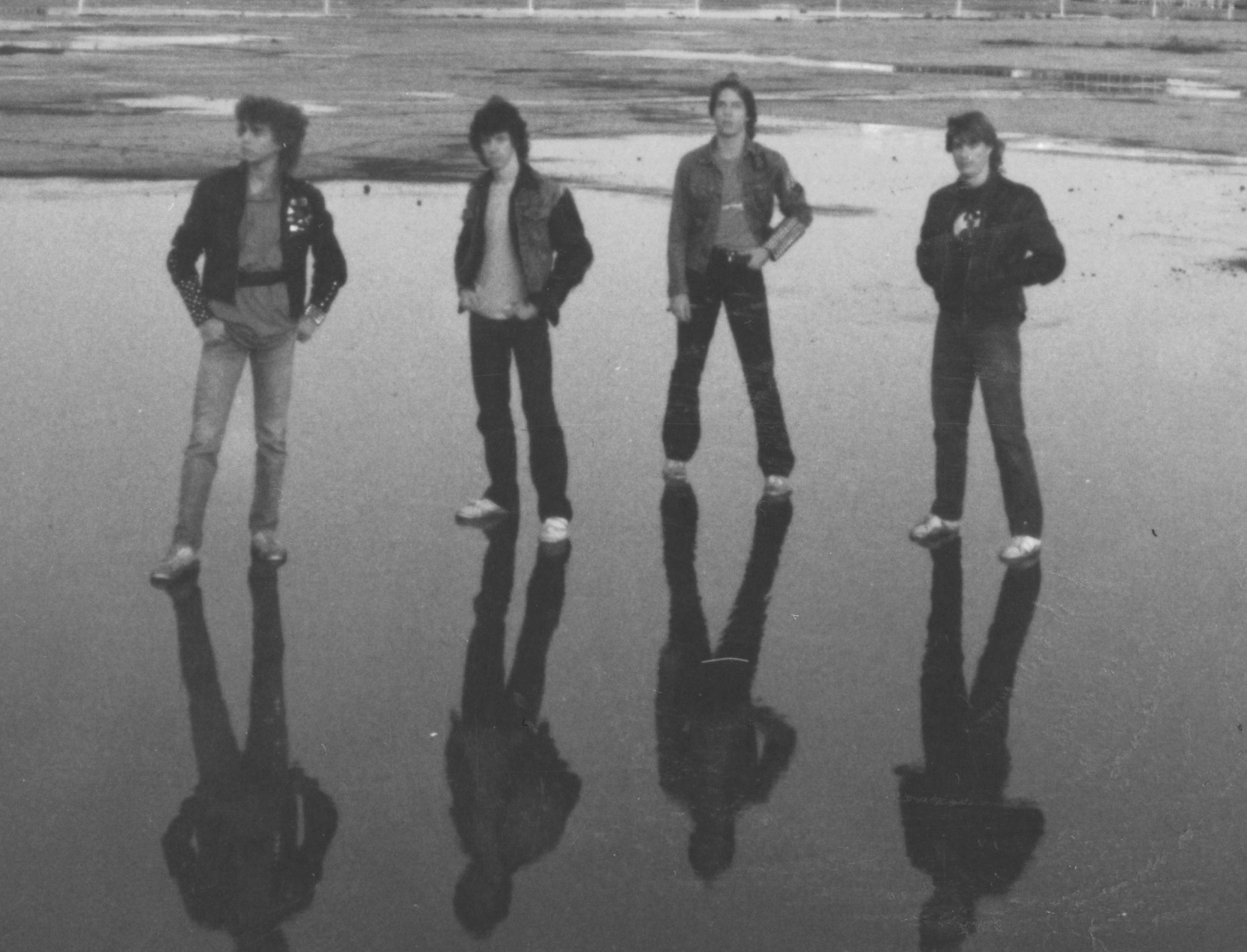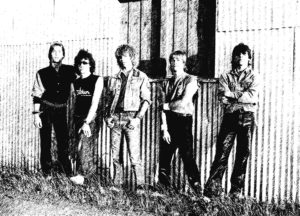 Thanks to the influence of older brothers, neighbours and music store salesmen, Rob, Rod and Rick's band (what was the first one even called?) was fueled by the aggressiveness and energy of AC/DC, Aerosmith, Led Zeppelin and KISS. Covering other band's songs was considered lame, lazy and a one way ticket to cheeseville. So with no singer, no bass player and virtually no clue, the three boys (with an average age of 12 they really were boys), started composing their first material. 12 bar blues in 4/4 time was still a stretch, but with enough volume and overdrive…
Fast forward a few years, Rod is playing bass, school friend Sandy Hyde has been drafted in to play drums and Rob and Rick have started a Marshall stack arms race. Musical direction is heavily influenced by Accept, Trust, Rose Tattoo, Vandale and an ever-expanding juggernaut of NWOBHM bands. But some less expected influences were in there too: Hanoi Rocks, Split Enz and Brian Eno. Many singers contribute to the band's sound over the years – Andrew Marti, Carlos Tesler and Steve Jack (to name a few) each bringing their own flavor to the music. With an occasional nod to satan and medieval times, the songs largely focus on subjects of great meaning to young men the world over – girls, parties, leaving the burbs and albatrosses.
The band went through so many line-up changes between 1982 and 1986 it is hard to keep track. Lewis, Darren, John, Gord, Jamie, Steve, another Darren, the guy who thought he lived on a Russian submarine. One is left with the belief that if they didn't have a penchant for quitting the band and kicking each other out, Midnight Vice could have really become something. The progression in songwriting and craftsmanship over such a short period of time between the Ocean Sound Tapes and the Studio 12 sessions hints at what could have been. But in the mortal words of Marty DiBergi, enough of my yacking..…here's a brief history: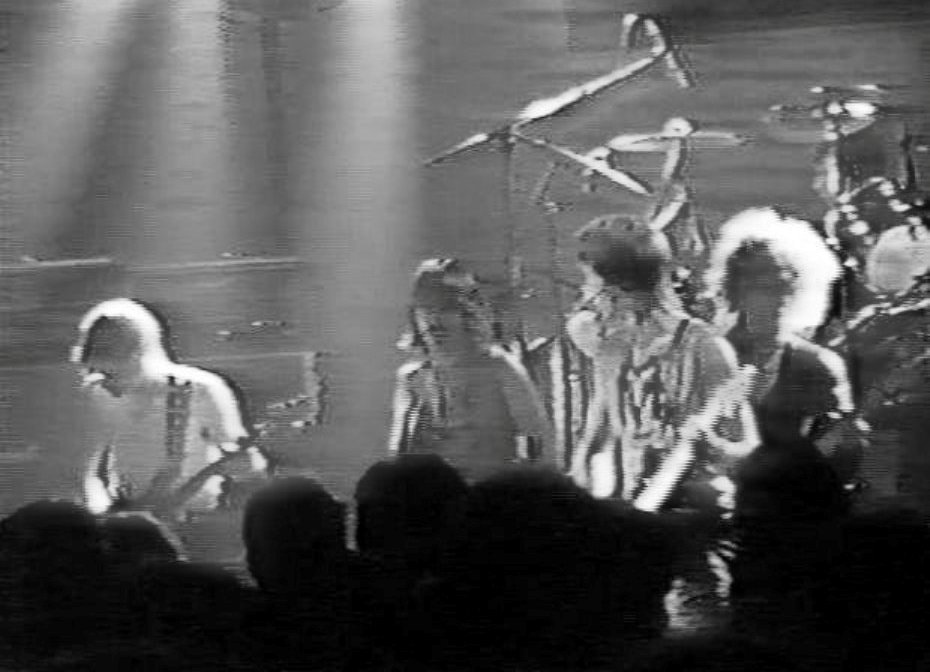 The Brief History
MIDNIGHT VICE was formed in 1983 by Rick Hart, Rob Furland & Sandy Hyde. A two song demo recording at OCEAN SOUND was made that year but with Rick Hart on Bass/Vocals and another guitarist named Gord Spence. Shortly after this recording, Gord would leave, Rick would switch to guitar and Rod Bruno would be added on bass. Another demo recording was made later in 1983 with Sandy taking the lead vocal position and circulated as the 'Silencer' demo.
Next came a recording project with new material at GRAPEVINE STUDIO with Carlos Tesler handling the vocals. From these recordings a track called 'Shanghai Battlecry' was the only one completed due to time constraints and finally Carlos deciding to leave the band. A new vocalist was soon found by the name of Andrew Marti and a rough demo was put together using bed tracks from the previous GRAPEVINE STUDIO sessions. During the late winter/spring months of 1984 a full length recording was completed and released on cassette known as the 'Vice 'n' Virtue' demo. This had limited circulation within the underground heavy metal scene and received mixed reviews.
The band then made a few live appearances including a memorable night at The Cambie Hotel in Vancouver's downtown eastside with a friend of the band, John Hacock, filling in on bass guitar for that show. Not long after the shows with Rod back playing bass and Andrew out, the band began working on new material with another new vocalist named Steve Jack. These new tracks were recorded for the STUDIO 12 demo including a reworked older track called 'Vice Squad' which was later remixed by Jeff Ulmer ('SACRED BLADE') and included on the 1985 New Renaissance Records/Greenworld Records release entitled 'SPEED METAL HELL'.
Just prior to the release of SMH, changes with the line-up continued. Both Steve Jack and Rob Furland were no longer a part of Midnight Vice leaving the remaining 3 members Rick, Rod & Sandy to work on new songs and search for replacements. The band then enlisted a new vocalist by the name of Brent Brennan and shortly after Rick Hart would leave and be replaced by guitarist Mick Wood. Midnight Vice finally called it quits in late 1985.
The band was reformed by Rob in 2008 and released a CD entitled 'Evidence' in 2010. Since then the band has been working on new songs with the intent to release material at some point in time.
Band members : Michael Cook Ryan, Rick Hart, Rob Furland & Sandy Hyde
Past Members: Kelso, Menace, Brent Brennan, Mick Wood, Rod Bruno, Steve Jack, Andrew Marti,
John Hacock, Carlos Tesler & Gord Spence