Rob / guitar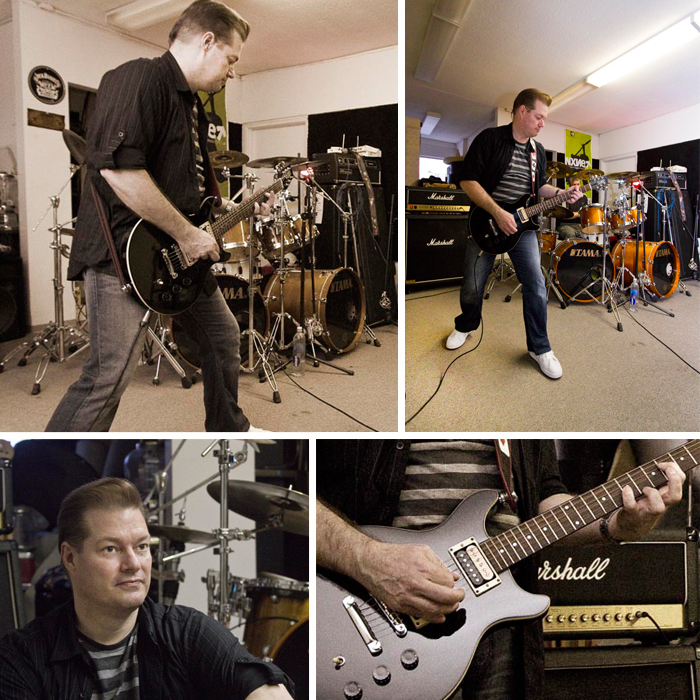 Started playing the six string back in 1976 at an impressionable 10 years of age. At the time his influences were ABBA & KISS which soon changed to AC/DC, The Angels and TRUST. By 14, he was playing in a band with his neighbourhood friends, Rick Hart and Rod Bruno, who would later be part of Midnight Vice.
Rob and Rick, and along with drummer Sandy Hyde would band together to form Midnight Vice in 1983 release several demos along with the song 'Vice Squad', which was included on the LP release entitled 'Speed Metal Hell Vol.1'. Shortly after recording that demo, Rob left the band and was briefly a member of another local metal band, Knights Realm.
Since that time, Rob played briefly in a house band at a club in Norway and has been involved with several recording projects in the Vancouver area.